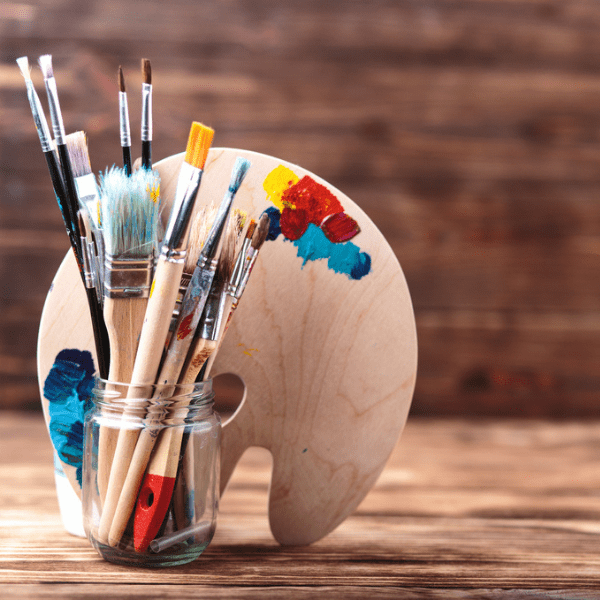 Colors theory is the collection of rules and guidelines which designers use to communicate with users through appealing color schemes in visual interfaces.
To pick the best color every time,
designers use a color wheel and refer to extensive collected knowledge about human optical ability, psychology
Achieving harmony in color combinations is one of the main color theory principles. When you create a new scheme, it might be tempting to add dozens of colors to it. But it's better to avoid that temptation. Why? Because it's really hard to achieve a visual balance when you use too many colors. You can also easily overwhelm your users.
So how do you avoid this? Keep your color scheme simple, with a maximum of two or three colors. Some designers think that two or three colors will limit their creativity, but that's not true. It's possible to create interesting visual combinations by playing with shades and tints of it
Create focal points using color
Good scannability is essential for web design.
Visitors should be able to find the information they need at a glance.
The colors you use can support this, as they can help guide the user's eye. For example,
you can use a contrasting color for a call-to-action button to give it more visual weight and, thus, make it more prominent .
Product Size
1

1

2

10

1

10 cm

1

10*10

1

10*15

1

10*20

0

100

2

11

0

110

1

12

0

120

2

15

1

15*15

1

15*20

0

150 and more

1

180

1

2

1

2.5

2

20

1

20*20

1

20*25

1

24

0

25*15

1

25*25

1

3

1

30

1

30*30

1

30*40

1

300

0

34

1

34*27

0

35

4

36

1

37*29

0

37*32

4

39

0

39*17

1

39*33

1

4

3

40

1

40*60

1

42*41

0

45

0

46

0

47

1

49

1

5

1

50

1

50*60

0

51-99 cm

1

58*28

1

6

0

60

1

7

0

70

2

8

0

80

1

9

0

90

0

Big

0

L

0

less than 50 cm

0

M

0

medium

0

more than 100 cm

0

S

0

XXL

2

1.5 Cm

1

10 ml

1

12 ml

1

14 m

2

2 Cm

2

2.5 Cm

1

20*30

1

25

2

3 Cm

2

3.5 Cm

3

37

3

38

2

4 Cm

1

4 ml

1

40*40

1

40*50

3

41

1

50*70

1

6 ml

1

8 ml

2

A3

2

A4