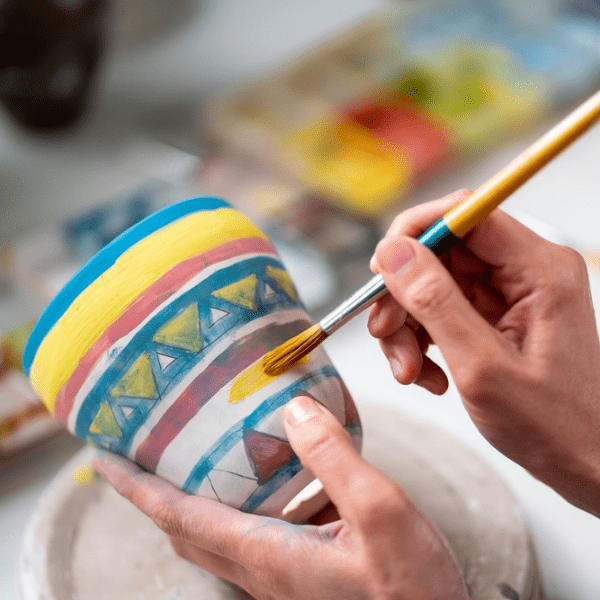 Pottery and porcelain
what makes Pottery and porcelain more durable than ceramic pottery is the density and porosity of the material.
The fact of the matter is that ceramic tends to allow more water to filter into it, which compromises its durability in the end.
porcelain has a 0.5% or less water absorption rate,
which is quite low in comparison to ceramic pottery.
Also, ceramic has more impurities than porcelain and much less kaolin content, if any.
This immediately makes porcelain the more durable material.
Porcelain is a type of ceramic .
while the reverse is simply not true.
What this means is that all porcelain is a type of ceramic, but not all ceramic is porcelain
Ceramic & porcelain can often look very similar.
While in some instances, translucence can give it away,
sometimes it can be tough to tell if an article is porcelain or ceramic .
There are tests that can be done to determine what the article is truly made of.
Product Size
3

1

4

10

1

10 cm

1

10*10

1

10*15

1

10*20

0

100

4

11

0

110

4

12

0

120

0

15

1

15*15

1

15*20

1

150 and more

1

180

3

2

1

2.5

2

20

1

20*20

1

20*25

1

24

0

25*15

1

25*25

3

3

1

30

1

30*30

1

30*40

1

300

0

34

1

34*27

0

35

1

36

1

37*29

0

37*32

1

39

0

39*17

1

39*33

4

4

0

40

1

40*60

1

42*41

0

45

0

46

0

47

1

49

3

5

2

50

1

50*60

1

51-99 cm

1

58*28

4

6

0

60

3

7

0

70

5

8

0

80

3

9

0

90

0

Big

0

L

1

less than 50 cm

0

M

0

medium

1

more than 100 cm

0

S

0

XXL

1

10 ml

1

12 ml

1

4 ml

1

6 ml

1

8 ml